With just 40 more books, I'll meet my goal of 130 for the year. Not bad, considering we haven't finished June yet. I've enjoyed some older releases and upcoming books, and I'm happy to share what I've taken off my TBR.
I had the privilege of previewing Bridget Midway's next BDSM romance – it's the second part of her Love Trilogy. The first was Love My Way, which was about a Bachelor-style reality show about a Dom looking for his sub. Slave to Love continues the theme, only this time a new submissive is on the show looking for a Dom/me. Somebody gets wind of the series and tries to sabotage it, but you know what happens with best laid plans.
Bridget is one of the few BDSM authors I'll auto-read because she's very detailed in her scenes. If you enjoy kink and romance, this is the right combination.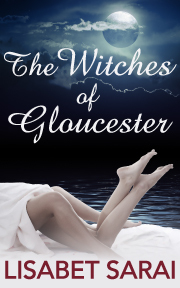 Lisabet Sarai is another author I've read before. She contributed to Coming Together: Girl on Girl, and we may have another Coming Together book in common. Her paranormal The Witches of Gloucester is a rarity, a story with an FFF menage, and it's rather hot. I get the impression the story might set up for future tales, but we'll see. Lisabet is pretty prolific.
I've said here how much I love historical fiction. This week I finished The Other Daughter by Lauren Willig and enjoyed it. It was a bit slow to move at start, because I wasn't sure where the story would take me, but once it hit the reveal it really moved along. It's about a young woman named Rachel who discovers the truth of her lineage, and with some help she slips into British society to find some closure, and maybe confront some people who lied to her. It's a bit like latter day Downton Abbey with Lady Mary having a poor half-sister she doesn't know about. I loved it.
Right now I'm reading a spy novel that's the first of a trilogy. The Scent of Secrets by Jane Thynne is about an actress named Clara who's recruited to infiltrate the Nazis by sliding into the confidences of their wives and lovers, particularly Eva Braun. It's very interesting so far, and as I don't read much WWII fiction I look forward to finishing it.
That's my summer so far. What are you reading?